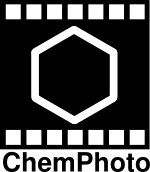 The second beta version of ChemPhoto, the chemical structure imaging application developed by Metamolecular, is now available for testing.
Thanks to detailed reports from several ChemPhoto Beta-1 testers, a number of issues were discovered and have been addressed by this newest release.
If you're interested in seeing how easy it can be to create high-quality 2D chemical structure images from your compound collection, please drop me a line.